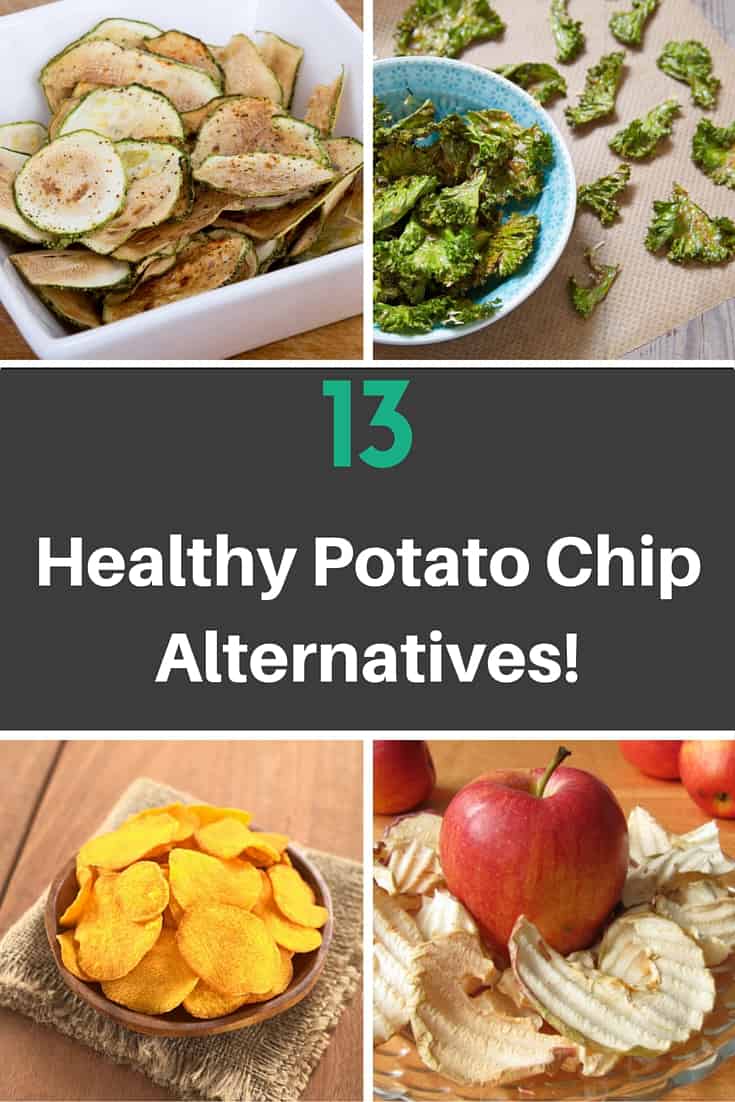 Potato chips are classic snacks that we just can't get enough of. It's the combination of the tastiness and the crunchiness when you bite into these chips that make them great. The way it works, however, you can get healthier options and make chips of any other kind apart from potatoes. The best chips can be obtained by a few simple tips.
A mandoline can help you obtain those even, paper thin slices a lot better than regular knives. If you're baking chips, make sure you line them on the baking sheet with parchment paper in single sheets, so edges will cook evenly—That's the secret to the crunch. Try to rotate the pan and flip the chips for even baking. A toaster oven will suffice if you're making smaller batches.
Chips are better stored in airtight containers. Even so, there is no guarantee they will stay as crunchy as the first time you take them out of the oven.
Healthy Chip Alternatives
1. Kale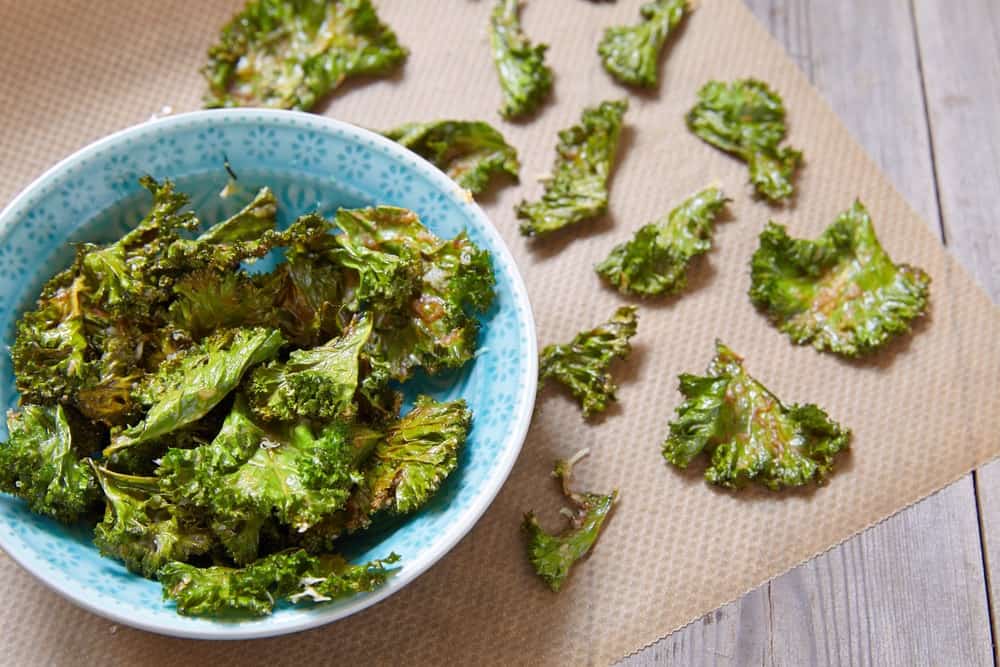 Kale chips are becoming a fad for health nuts out there. Kale is closely related to broccoli in taste, and is packed with antioxidants. Several ways of serving kale makes for a yummy crunchy snack. Here's one:
Preheat oven to 375 degrees. While that's heating up, rinse and dry a bunch of kale and remove the stems and ribs. Rip the leaves into large pieces and toss with a bit of olive oil, salt and pepper. Bake until crisp, about 10-15 mins. Be very careful as they tend to burn easily.
2. Carrot
Carrot chips will give you beta carotene and Vit A. Wit a bit of nutmeg, cinnamon and OJ, they will definitely be a treat. All you have to do is preheat oven to 250 degrees, bake the carrot chips for 45 mins until crispy, and enjoy!
3. Turnip
Turnips are a very good source of Vit B6, giving you better appetite. Some people prefer not to skin them, so give them a good scrub before baking. Oven needs to be preheated to 375 degrees and baking takes 20-25 minutes
4. Beet
Beets have antioxidant, anti-inflammatory and detoxification properties. The roots are going to give you these deep purple color and amazingly sweet, best enjoyed with a dollop of goat cheese. To cook beet chips, preheat the oven to 350 degrees, bake them for 20 minutes, and turn them over for another 10-20 more minutes.
5. Apple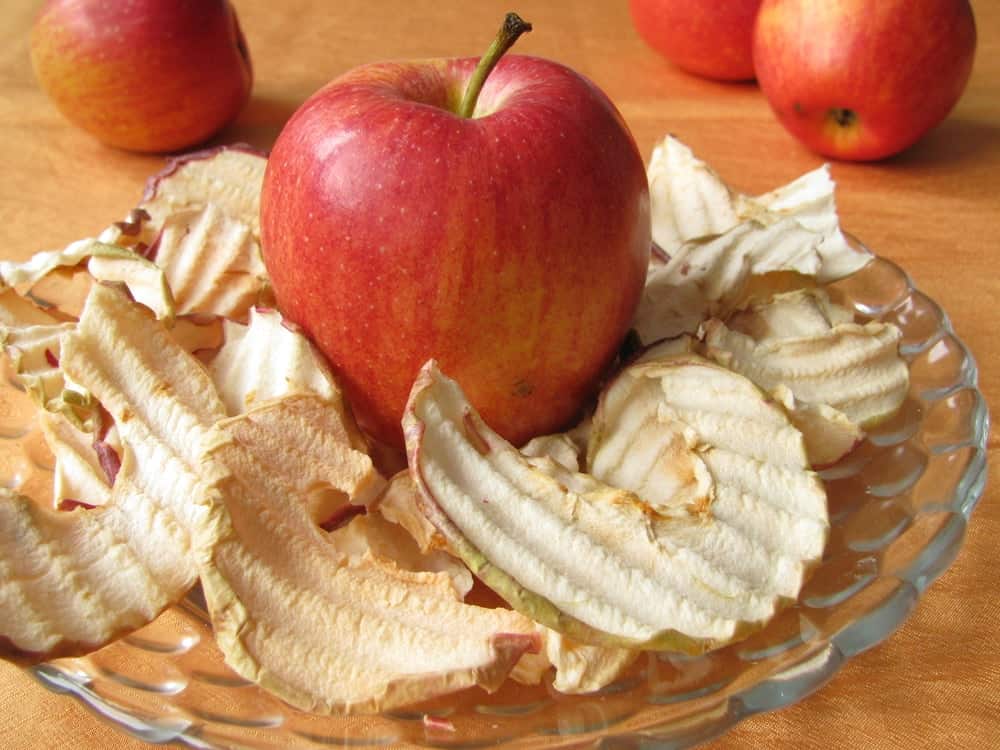 Should we still try to convince you that apples are healthy? A lot of things like nutmeg, pumpkin pie spice, cinnamon, ginger, or nutmeg will enhance the flavor of your apple chips. All you need to do is preheat the oven to about 200 degrees, bake for 30 minutes, flip, and bake for another 30 mins.
6. Taro
Taro chips is something I am familiar with. It is a nice, sweet alternative to potato chips, with its appearance and is a good source of dietary fiber and Vit E. Preheat your oven to 400 degrees, bake for 15 minutes until edges turn golden brown.
7. Banana
Banana chips are best for people looking for a sweet alternative that's nutritious and yummy at the same time. You can drizzle honey yogurt or cinnamon to enhance its flavor, and the loads of potassium, Vit C and B6. They tend to brown a bit, so brush the slices with lemon juice. Preheat the oven between 175-200 degrees, and bake for 1.5 hours. Don't worry about the chips being a bit gooey when they come out; They will harden once they cool down.
8. Sweet Potato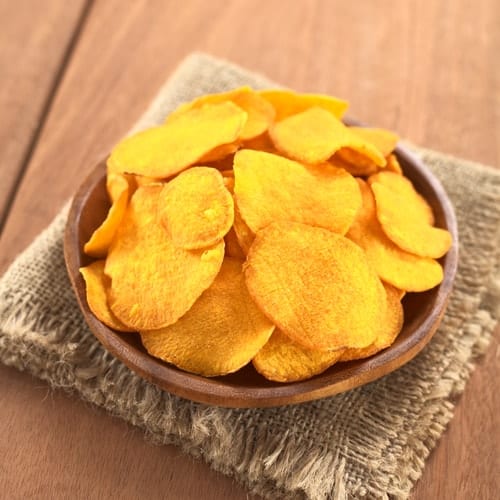 Another favorite, packed with Vit A. Best brushed with olive oil, seasoned with minced garlic, rosemary and sea salt, preheat your oven to 400 degrees, and bake for 20-25 mins until crispy.
9. Hummus
Hummus chips are made with chickpea powder. Or just simply bake hummus into chips and that's all there is to it.
10. Radish
Radish provide you with Riboflavin and copper. Powder it up with curry, turmeric, garlic paprika and pepper, preheat your oven to 350 degrees, bake for 15 minutes, flip, and bake for another 15 minutes.
11. Pita
We suggest you use Stacy's pita chips and crisps. They are perfectly thymed and with cinnamon and sugar, perfectly seasoned. 14 hours would be needed to make these pita chips, however, but it would be all worth it once you sink your teeth in them.
12. Zucchini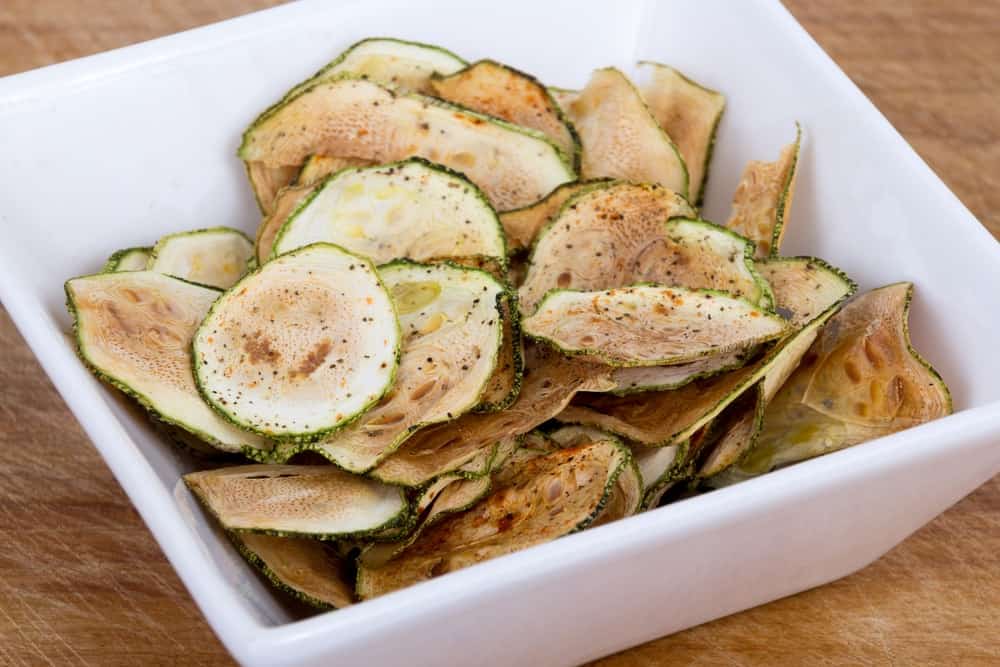 The source of B vitamins niacin and thiamine, making hair and skin glow with health. Before baking, dip these chips in egg whites, and coat them in parmesan, black pepper and breadcrumbs. Preheat the oven to 450 degrees and bake for 8-10 minutes, flip, and bake for another 8-10 minutes.
13. Soy
Glenny's barbeque soy chips are sweet and smoky. The best organic soy and rice flour are used to make them.
We hope these suggestions provide you yummy alternatives to the traditional potato chips. You'll discover that these recipes are a great healthier option to the usual chips we enjoy. Until then, enjoy!
Also read: 20 Tasty and Healthy Negative Calorie Foods!