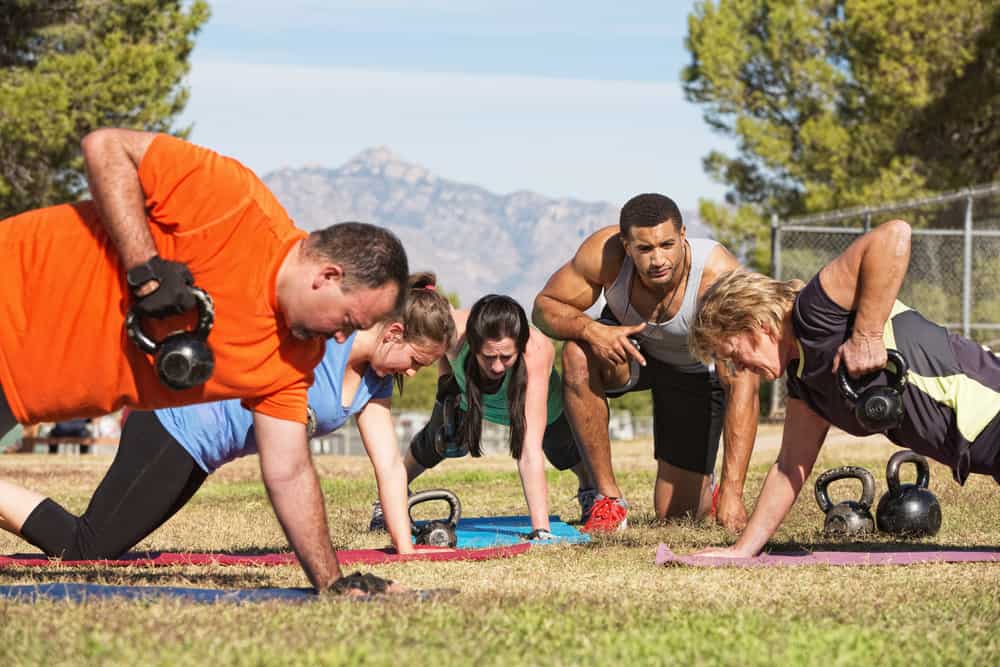 Boot camp training groups have become incredibly popular with many ads presenting the benefits of such workouts. According to some of the ads, boot camps can deliver results much faster than other forms of group exercise. Is this really so and what are the other benefits?
Intense Workouts
Boot camp training sessions tend to be very intense, which results in incredible aerobic and anaerobic fitness level. It is true that participants in such programs can achieve results faster than other active individuals.
In the beginning, boot camp classes can be seen as extremely challenging. As participants gain more strength, they become capable of making the most of the experience. Most of the programs feature quick shifts from one exercise to the next one, which helps burn more calories in a shorter period of time.
Cardio in Combination with Weight Training
Boot camps have diversified programs. There are elements from different kinds of workouts, which allows for great results.
Cardio exercises are one of the most important components because of the weight loss effects. Most boot camp programs include weight training that builds strength and endurance training. There are no treadmills and fitness equipment. This is yet another great advantage for people who hate going to the gym.
Motivation
The boot camp instructor and the other participants in the session can keep you motivated, even if you feel that you can't go on with the program.
Group classes provide a system of support that all of the participants experience. Additionally, the boot camp instructor is responsible for both physical and emotional training. Being guided by that professional will help you overcome insecurities and weaknesses that are standing in the way of great results.
Small Groups
Most boot camps are designed for small groups of participants. This is much better than going to an aerobics class with 30 other women.
Because the groups are small, instructors can pay individual attention to each of the participants. This allows for the personalization of the workout routine and the correction of the mistakes that you are committing. Performing exercises in the correct way is the key to benefiting from the workout and getting the most of it.
Fun
Being a part of such a quick and dynamic group can be a lot of fun.
Fitness workout sessions tend to be rather repetitive. You will be on your own or with an instructor and you will be doing the same thing each time you go. There will be a cardio portion and exercises that target different muscle groups through the use of machines.
Boot camp training is much more exciting and diversified. There are many kinds of exercises that the instructors can switch between, which results in an exciting session each time.
There are many reasons for the incredible popularity of boot camp training. The intensity may discourage some people from giving it a try but such a program will deliver the promised results. Professional supervision is an important component because somebody will be watching you and making sure that you are performing each exercise correctly.