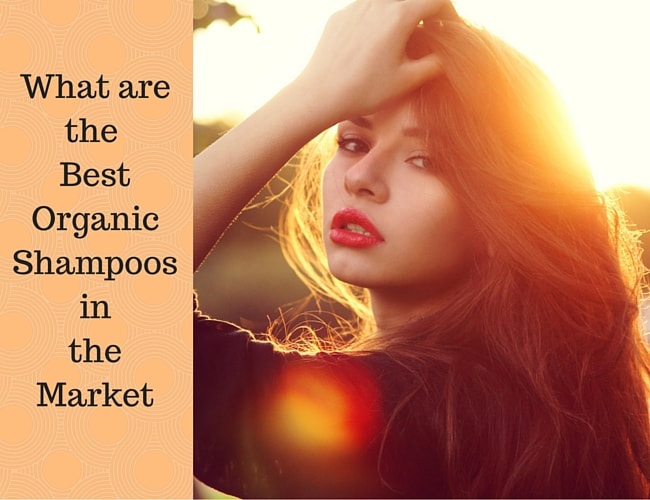 We are obsessed with what we put on our face - from using facial cleanser for sensitive skin to applying the best nourishing moisturiser and buying organic face powder to making natural lip balm.
With so much care taken for our face, we often neglect a product we use every day - our shampoo.
Almost all commercial shampoos carry ingredients that are harmful to our health. One such ingredient is sodium laurel sulphate (SLS).
A main component found in shampoo, SLS is one of the most dangerous carcinogens in the world, it is used in shampoos because of its ability to foam when mixed with a bit of salt. We, as the consumers assumed lots of foam means cleaner hair and this is not the case at all.
There are many health hazards related to SLS like:
Irritation to mucous membranes and upper respiratory tract
Irritation to eyes when shampoo gets into your eyes
Damaging to hair follicles
Impairing ability to grow hair
Damaging to immune system
One study has shown that using pure SLS on your scalp will cause hair to fall out
Do you know SLS also gets rid of grease which is why it is used to clean engines, garages and kitchen floor?! Let's not go into how SLS is also inside other personal care products like toothpaste, hand and body soaps, facial cleanser, shaving gel etc.
With so much harmful effects of SLS, it is time to switch to a natural and organic shampoo. We have tried and tested many different organic shampoos to bring you the best of the best.
Selection Criteria
We have a few selection criteria in our selection of the best organic shampoos on the market:
Ingredients - no synthetic crap
Scent, lather and washing experience
How clean our hair felt
End result of our hair
How long can we go between washes
The company practices
What Are the Best Organic Shampoos on the market?
1. Rahua
Scoring low 2 on the EWG Cosmetic Database, the Rahua classic shampoo and conditioner clean your hair really well. It is rich with organic and 100% natural ingredients, the oil strengthens weak and damaged strands while nourishing and regenerating the scalp and hair follicles. The coconut and shea butter keeps your locks soft and silky while removing dirt, oil and grime.
This shampoo is suitable for coloured hair as it is gently formulated to clean hair with fewer suds.
One of the ingredients, Palo Santo has a delicate scent to provide a soothing aromatherapy treatment while showering.
It provides some lather and the end result is a well-behaved hair that made us feel light and clean. We can go 2 days without washing our hair.
Best suited for: Normal and coloured hair.
Price: Around $32.
2. John Masters
John Masters sits on 3 on the EWG Cosmetic Database as the products contain essential oils which can cause allergies. Other than that, John Masters' products is 100% pure and clean. There are a range of hair care products from shampoos and conditioners to hair masks and styling products.
Some of the favourites includes Evening Primrose Shampoo, Honey and Hibiscus Shampoo.
The Citrus and Neroli Detangler is good for thinner hair as it is lightweight. Our locks do not get weighed down while the shampoo is suitable for daily cleansing.
Best suited for: Thin and fine hair
Price: Around £16
3. Natu
NATU is free from parabens, silicones, resins, sulphates, DEA, TEA, MEA, Phthalates, petroleum products and synthetic fragrances.
There isn't much lather as compared to the chemical shampoo but there is still lather. It is herbal scented and the conditioner is creamy and rich enough to leave your hair tangle-free.
Best suited for: Due to its extensive range of shampoos, conditioners and hair serums. It is suitable for dry, normal and oily hairs.
4. Calia
Calia is free from DEA, sodium chloride, sulphates, propylene glycol. It is probably one of the purest shampoo in our review. The lather is good and the lavender and bergamot scent is light and pure. The conditioner is thick and is great for dry hair.
Calia products will lift your hair roots and make your lock fee thicker due to the silica.
Best suited for: Thin hair
Price: Around $11
5. Acure
Acure shampoo is ranked 1 on the EWG Cosmetic Database while the conditioner is ranked 2. The products are free of gluten, sulphates, parabens, phthalates. It is free from animal testing and vegan friendly, and all the ingredients are fair trade certified.
Acure will not weigh down your hair and the ingredients (argan oil, sea buckthorn oil and argan steam cells) work wonders to give you softness and shine to your locks.
The lather was good due to the coconut-based ingredient and we can go without washing our hair for 3 days.
Best suited for: Dry and frizzy hair. You can try their other range of shampoos and conditioners for different hair types.
Price: Around $9
6. Skinny Skinny
Skinny Skinny is a dry shampoo made with pure ingredients like cornstarch, brown rice powder, white clay, horsetail power, orris root powder and essential oils.
The shampoo soaks up oil and is good for quick fixes. The scent is mild and pleasant and overall, it adds volume to your hair.
Best suited for: People in a rush
Price: $32 for a 4 ounce container which can last you 4 months.
7. Luxist Organics Enlight Shampoo
A luxury brand from Sweden, the product comes in gorgeous packages. Luxsit Enlight Shampoo is free from all harmful chemicals and ingredients. With coco glucoside, the shampoo foams really well. The unique formula of antioxidants and nettle extracts prevents itchiness and irritation. Peppermint and rosemary oils cleans our scalps and gives a long-lasting refreshing scent. The oat and kelp extract helps in creating a healthier and shiner hair.
Best suited for: Normal hair
Price: €21.00
Conclusion
There you have it, the 7 best organic shampoo on the market. Have you used any one of these before? What are your results? Write down in the comment box below.