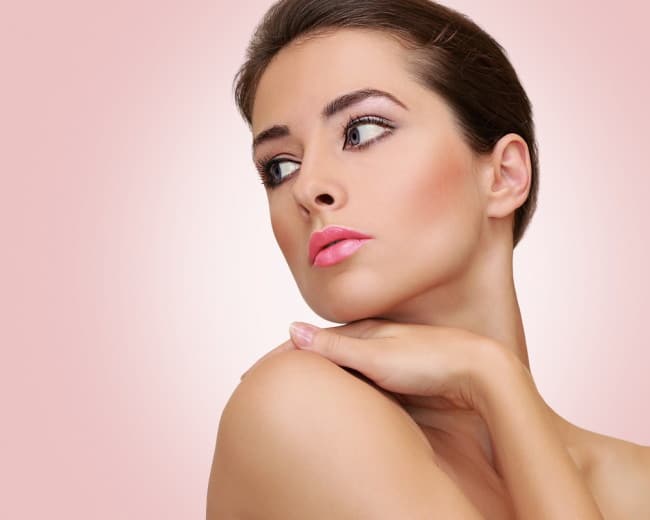 Jeunesse is a network marketing business that promotes health supplements and anti-aging products. Wendy Lewis and Randy Ray, two experienced network marketers, founded the company. Today, the US-based company maintains offices across the globe, from Africa to Asia to Europe.
Luminesce
Luminesce is Jeunesse Global's flagship product line. All products under this lineup were designed for everyday use. These are anti-aging creams that contain a special growth factor complex that helps promote a healthy growth of facial skin cells. The company promises to help you regenerate skin cells, and get rid of the old and dead ones.
The secret of Luminesce is the adipose-derived adult stem cell. This is the special growth factor complex that works to encourage cell growth. The effect is reduced skin wrinkling, fine lines, and the dry spots on the face. Jeunesse Global calls the technology Youth Enhancement System, or YES, which covers three parts:
Stem cell innovation
DNA repair
Telomere maintenance
The Luminesce skin creams promise an advanced level of facial skin care. The technology used goes deep beneath your pores to alter your DNA and produce more healthy skin cells. The entire product lineup includes:
Luminesce Advanced Night Repair ($99.95)
Luminesce Cellular Rejuvenation Serum ($134.95)
Luminesce Youth Restoring Cleanser ($44.95)
Luminesce Ultimate Lifting Masque ($69.95)
Luminesce Essential Body Renewal ($59.95)
Instantly Ageless
Like the Luminesce, the Instantly Ageless product lineup also works to reduce the effects of aging on your face. This product lineup, however, uses the micro-cream technology designed to fill in the wrinkles on your skin. You need to stay still for about three minutes after applying Instantly Ageless thinly on your face. Once the cream has dried up, you will notice that your wrinkles have deminished. It works like Botox, but without the need for needles.
The key ingredient is Argireline, a peptide that is usually compared to Botox for its effects on the skin. The Instantly Ageless line helps Jeunesse Global members increase their sales because of its immediately noticeable effects. They can easily demonstrate it on anyone within three minutes.
Potential customers are amazed by this product line as there is no more need for lighting tricks to reduce the appearance of wrinkles and fine lines. The effects of Instantly Ageless last for up to three days, but will gradually disappear every time you wash your face. Most people, however, will notice the best effects within 24 hours.
Jeunesse Global Nutrition
This next product line is not as popular as the first two, but it is heavily being promoted by Jeunesse Global as nutritional supplements. The AM and PM Essentials involve two supplements that claim to delay the signs of premature aging. The Reserve, meanwhile, promises to work on your body at the cellular level and promote healthier cells. The Finiti is another multivitamin that claims to address oxidative stress on your body cells. Oxidative stress is believed to cause aging, so reducing it would delay skin aging.
Jeunesse Zen
The Zen lineup claims to help in total weight management, promising women the opportunity to achieve their fitness goals by offering nutritional support. The Zen Shape contains natural compounds that aid in weight loss, such as grean tea extract, raspberry ketones, and mango seed extract. The Zen Fit, meanwhile, is a supplement taken after a workout that helps boost muscle recovery. The Zen Pro helps you lose fat while building muscle, and comes in chocolate dream and vanilla bliss flavors.
The Zen Shape serves as a thermogenic fat burner, while the Zen Fit is packed with amino acids to feed the muscles. The Zen Pro, on the other hand, is a standard protein powder that completes your muscles' nutritional needs. All three supplements claim to provide a powerful weight loss strategy. Jeunesse Global promises that taking the Zen supplements regularly will give you the following benefits: controlled appetite, increased muscle mass, reduced body fat, and regulated blood sugar and cholesterol levels.
A Business Opportunity You Shouldn't Miss
There is a rising demand for anti-aging products, which is why you should not miss the opportunity to become part of Jeunesse Global. Today is the perfect time to start your network marketing career before the market becomes saturated. Jeunesse Global offers you six ways to generate income:
Retail Profit – purchase the products at wholesale, and sell them at retail. This could help you earn up to $50 in profit per item.
New Customer Acquisition Bonus – you are entitled to receive a bonus every time you successfully recruit someone into your team. The amount of bonus paid is dependent on the type of product package purchased by your new team member. You can earn up to $250 in CAB for every new recruit.
Team Commissions – you need to collect 100 Personal Sales Volume (PV) and engage two Jeunesse distributors who have also accumulated 100 PV each. You will receive a payment after each cycle, allowing you to earn up to five digits per week.
Leadership Matching Bonus – you earn a matching bonus when your personal sponsors earn per cycle.
Customer Acquisition Incentive – you need at least five preferred clients for the current month to receive an additional five percent matching bonus from the Jeunesse distributors on the first level. This increases to ten percent when you have ten preferred clients.
Leadership Bonus Pool – you will be paid three percent of the CV if you qualify to become part of the Diamond Directors. Some vacations are also offered.
The Jeunesse Global Starter Kit includes a virtual business kit worth $29.95, a real-time back office or replicated website, the ability to purchase wholesale and sell retail, a built-in merchant account, the chance to choose an optional product package, an Autoship set up, and the opportunity to become an executive.
Jeunessee Global products are available worldwide, including Nigeria, Ghana, Kenya, Russia, Cambodia, and more. They are also available throughout the United States. While the products seem to be more expensive than the usual anti-aging products, they promise to give you extensive benefits than any other products out there. Jeunesse Global products target your DNA to boost healthy cell growth, which not all anti-aging creams can do.
With such powerful and safe skin care products, it is no wonder why Jeunesse Global has become one of the best network marketing companies across the world. The company presents a promising business opportunity for individuals who are willing to introduce its products, while establishing a network of excellent salespeople under their wing. Critics think Jeunesse Global is a scam, but the company would not reach this far if it was.
If you want to know about tasty and healthy recipes, head to our Nutrition section.